About us
Meier Krantechnik GmbH -
Your expert partner for cranes and on-site power
Based in Lörrach, Meier Krantechnik GmbH has been active in the tower crane industry since 1997. In Germany and beyond.
As an independent dealer, we offer a full range of crane models and manufacturers. We cover the full spectrum with sound advice, guaranteed quality and quick project completion.
We're also certified electricians who specialise in on-site power supply. Our company founder and CEO, Thomas Meier, is an experienced electrical foreman and certified in the testing of mobile electrical equipment.
The majority of our customers for our cranes and on-site power services come from the regions of Lörrach and Südbaden. However, we also regularly deliver cranes throughout Europe and the rest of the world.
Our company history:
Milestones
CEO Thomas Meier has traded used cranes on a global scale since 1997.
2021
Meier Krantechnik GmbH discontinues its rental park for cranes,
reaffirming its focus on selling top-slewing cranes.
2015
Along with trading top-slewing cranes, the company
increasingly sets its sights on hiring out cranes.
The electrical division of the company grows and is
met with heavy demand.
2012
International crane trade continues to grow. The company separates from the NIBM Group, maintaining a close and cooperative partnership with the Group.
2010
Meier Krantechnik GmbH decides to specialise in domestic
and foreign crane trading and global delivery.
2008
The company joins the NIBM Group.
2007
The company ceases to trade as an authorised dealer
for Potain in December.
Meier Krantechnik GmbH becomes an independent dealer for
construction cranes and machinery from all manufacturers.
2006
Restructuring and foundation of Meier Krantechnik GmbH
with a core focus on
trading new cranes along with hiring out and selling
used cranes. Services and accessories included.
2003
Meier Baumaschinen & Elektroservice becomes
the authorised dealer for Potain in Südbaden.
1997
CEO Thomas Meier founds the company Meier Baumaschinen
& Elektroservice in Lörrach. The crane hire fleet and crane services
are established, and national crane trade starts to grow.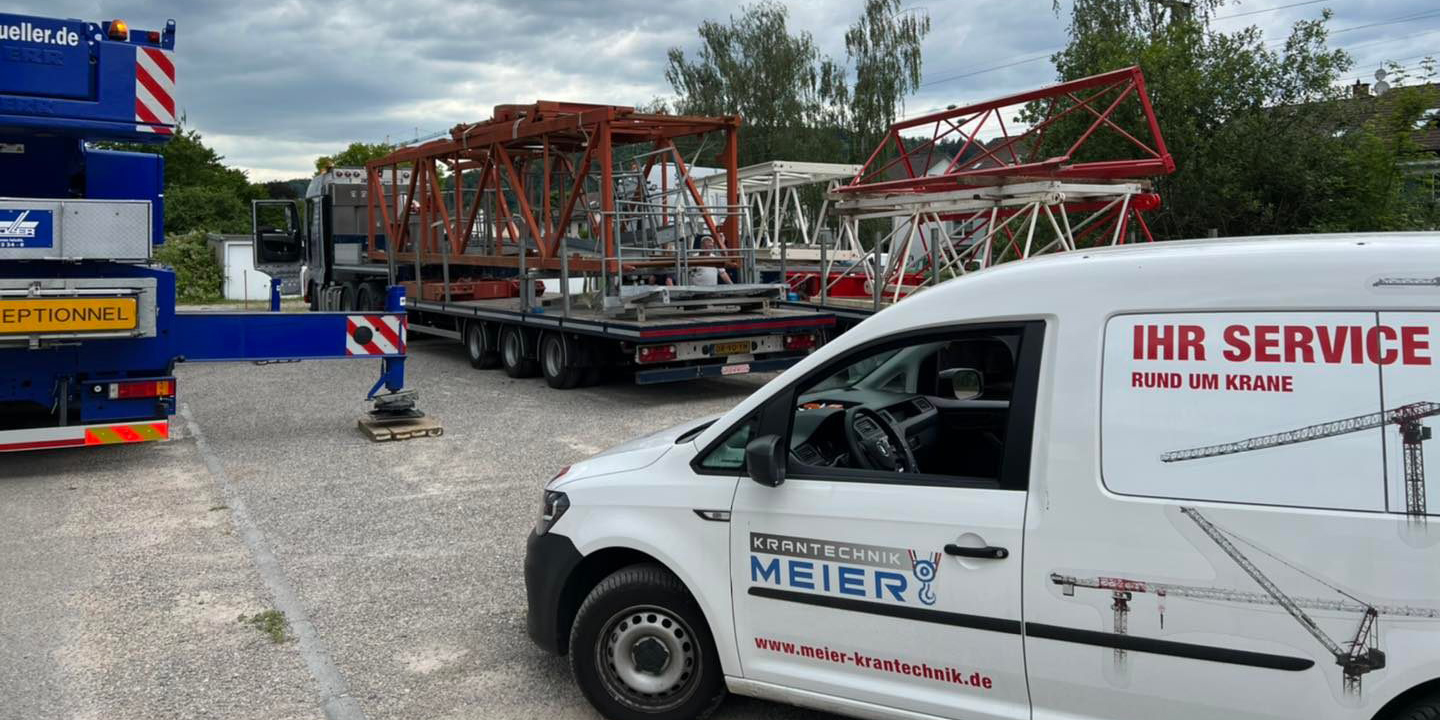 We see ourselves as part of something bigger:
Network and references
We've been in the crane industry for 25 years, operating in Germany, the EU and all around the globe. During this time, we've established a sound network of crane dealers. Thanks for long-standing relationships with international business partners, we're now able to quickly respond to your needs with flexibility.
Our work is primarily based in Europe. However, we also regularly deliver cranes to Europe and worldwide.